PAC is looking for a Veterinary Technician Student Intern in Tarzana, CA!
Veterinary Technician Student Intern

About Our Practice
We currently provide In-Home Veterinary Mobile Medicine, Holistic Wellness, and Pet Resources, for dogs, cats, horses, birds, reptiles, pocket pets, and more. We service 30 miles within Los Angeles, California. 
PAC is committed to eco-friendly products and practices. We are passionate about elevating the quality of life for all animals and remain aware of our environmental impact.
We are a mobile veterinary practice, RECENTLY EXPANDED into a 4,600 sq. Ft building. We are opening an elite Natural Healing Center that will provides surgical, dental and companion animal rehabilitation.
This new space will also allow us to offer a PAC Pet Medical Store. We will now offer a variety of the current products we provide but now expand to offer pet food, supplies and more!
Veterinary Technician Student Intern
DESCRIPTION
Salary: Volunteer or Student Credit
Schedule: Tuesday- Saturday 8:00am- 5:30pm

As an aspiring Veterinary Technician, this internship at PAC provides an unparalleled opportunity to shadow and assist Registered Veterinary Technicians in their day-to-day tasks, giving you hands-on experience and an in-depth look into the world of veterinary care.

RESPONSIBILITIES
Shadowing & Learning: Observe and learn from Registered Veterinary Technicians during procedures, examinations, and interactions with animals.
Assisting in Procedures: Help in setting up equipment, preparing animals for examinations, and ensuring that the veterinary care process runs smoothly.
Administrative Tasks: Document observations, assist in typing up veterinarian notes (especially during mobile visits), and organize appointment schedules.
Fieldwork Assistance: Provide necessary support during mobile practice visits, which includes carrying equipment (up to 50 pounds) into client homes.
Animal Care: Ensure the overall well-being of the animals we serve, including monitoring them post-treatment, maintaining their comfort, and learning about their unique needs.
REQUIREMENTS
Currently enrolled in a Veterinary Technician program or a related field.
A passion for animals and their well-being.
Ability to work in a dynamic environment, both in our mobile practice and the Natural Healing Center.
Strong organizational skills and keen attention to detail.
Willingness to work with mixed animals that PAC examines/treats.
Physical capacity to carry equipment up to 50 pounds.
Full-time commitment during the internship period (details to be discussed upon application).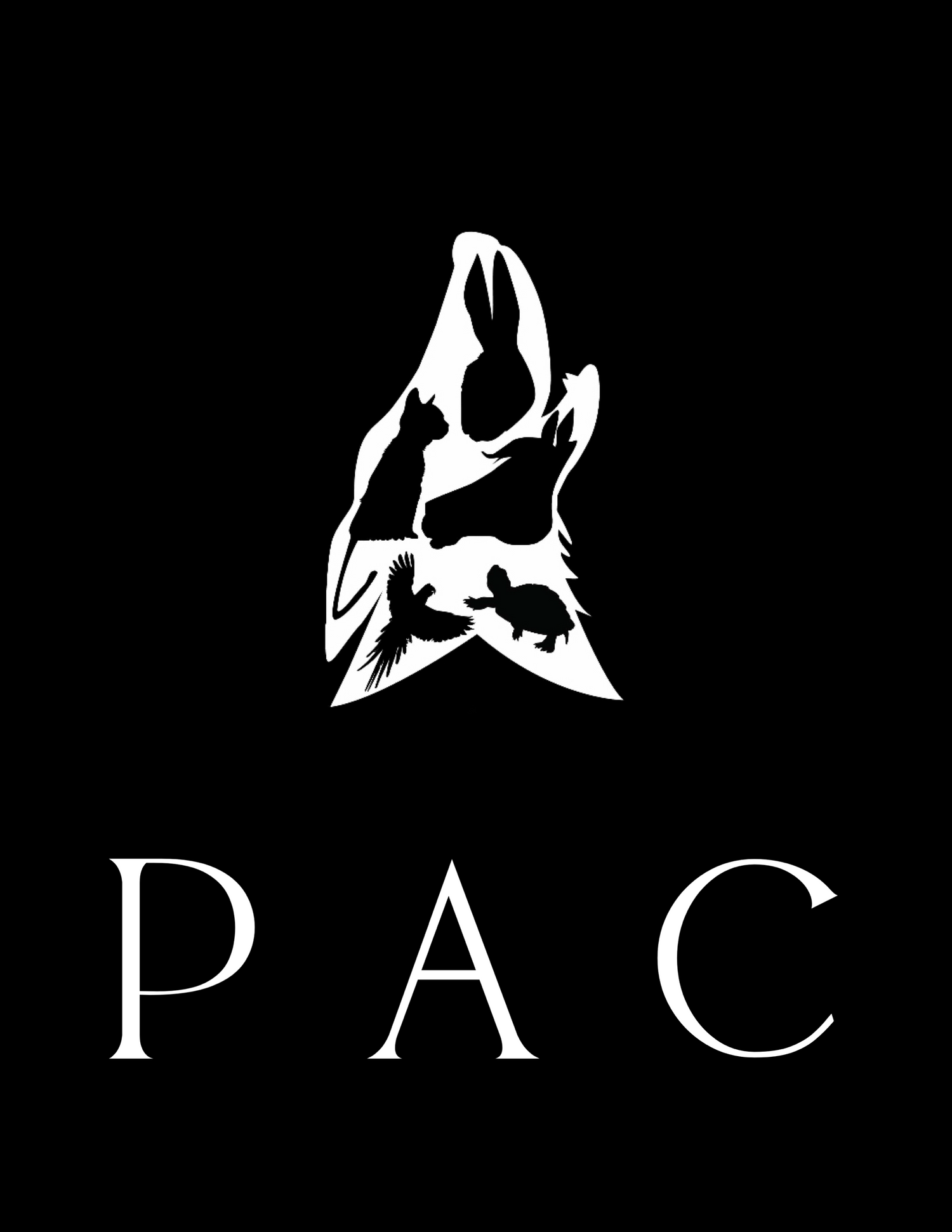 Join Our PAC!
Serving animals of all species is our greatest passion and we invite you to embark on a journey of healing pets with us!
Email your resume to admin@pac.pet today!