PAC is looking for a Volunteers in Tarzana, CA!
Volunteers

About Our Practice
We currently provide In-Home Veterinary Mobile Medicine, Holistic Wellness, and Pet Resources, for dogs, cats, horses, birds, reptiles, pocket pets, and more. We service 30 miles within Los Angeles, California. 
PAC is committed to eco-friendly products and practices. We are passionate about elevating the quality of life for all animals and remain aware of our environmental impact.
We are a mobile veterinary practice, RECENTLY EXPANDED into a 4,600 sq. Ft building. We are opening an elite Natural Healing Center that will provides surgical, dental and companion animal rehabilitation.
This new space will also allow us to offer a PAC Pet Medical Store. We will now offer a variety of the current products we provide but now expand to offer pet food, supplies and more!
Volunteer
DESCRIPTION
Salary: Volunteer
Schedule: Any time within Tuesday- Saturday 8:00am- 5:30pm
At PAC Veterinary Clinic, we are driven by our passion for animals and our commitment to providing top-notch veterinary care to our furry friends. We invite dedicated individuals to join our team as Volunteer Veterinary Clinic Assistants, where you will play a vital role in enhancing the overall experience for our patients and their owners.
Role & Responsibilities:
Reception Assistance: Greet patients and their owners upon arrival, help them feel welcome, and provide them with necessary information.
Clinic Maintenance: Assist in keeping the clinic clean, organized, and well-stocked. This includes cleaning cages, preparing examination rooms, and restocking supplies as necessary.
Animal Handling: Safely escort and handle animals in and out of examination rooms, ensuring their comfort and safety at all times.
Administrative Support: Help with paperwork, updating patient records, and setting up appointments as directed by staff.
Educational Initiatives: Assist in organizing and participating in community outreach programs and workshops to educate the public about animal care and well-being.
Assisting Veterinary Staff: Work under the guidance of professional veterinary staff, offering assistance during procedures when needed, and learning about the daily operations of a veterinary clinic.
Requirements:
A genuine love for animals and a keen interest in veterinary medicine.
Strong interpersonal skills and a friendly demeanor.
Willingness to learn and follow clinic protocols and procedures.
Ability to work well in a team environment.
Physical capacity to stand for extended periods and handle animals of various sizes.
Commitment to volunteer for a mutually agreed upon duration.
Benefits:
Valuable hands-on experience in a professional veterinary setting.
Opportunity to learn from experienced veterinary professionals.
A fulfilling role that directly contributes to the well-being of animals.
An environment that fosters personal growth and continuous learning.
Letter of recommendation upon completion of the volunteer period, based on performance.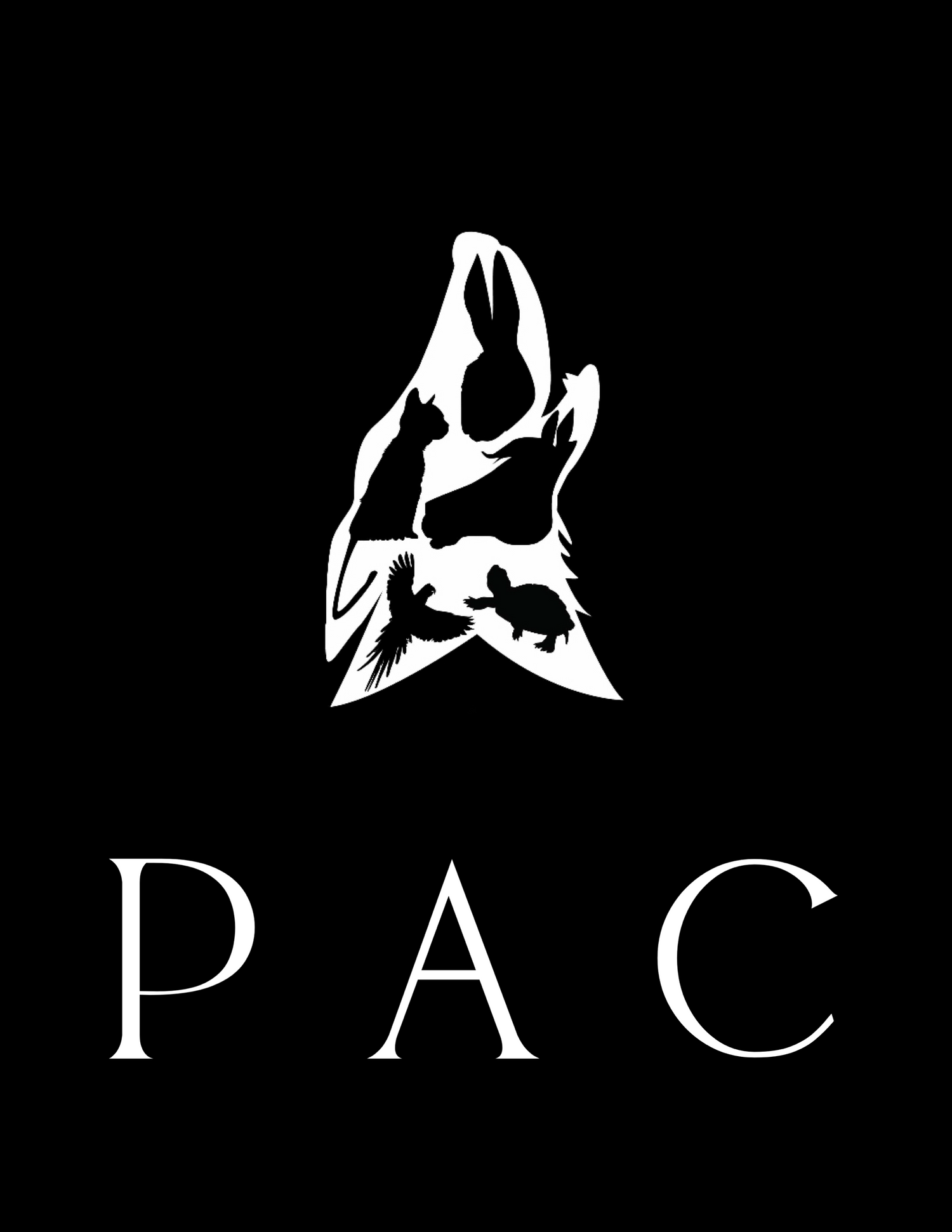 Join Our PAC!
Serving animals of all species is our greatest passion and we invite you to embark on a journey of healing pets with us!
Email your resume to admin@pac.pet today!