L.A. County Advisory - Rabies Positive Bat Dead in Glendale, CA
Urgent Warning to All Pet Owners
We want to bring an urgent public safety matter to your attention. On June 7, 2023, a rabid bat was discovered deceased on the sidewalk near Justin Ave & Bel Aire Dr. in Glendale (91201).
As of June 9, 2023, five rabid bats have been found in Los Angeles County.Given the onset of "bat season," the Veterinary Public Health of LA County provided crucial information on rabies prevention. To protect yourself, your family, and your pets, please follow these guidelines below issued by L.A. County Department of Public Health.
Visit the L.A. County Public Health website for more information on the Rabid Bat Map (2023).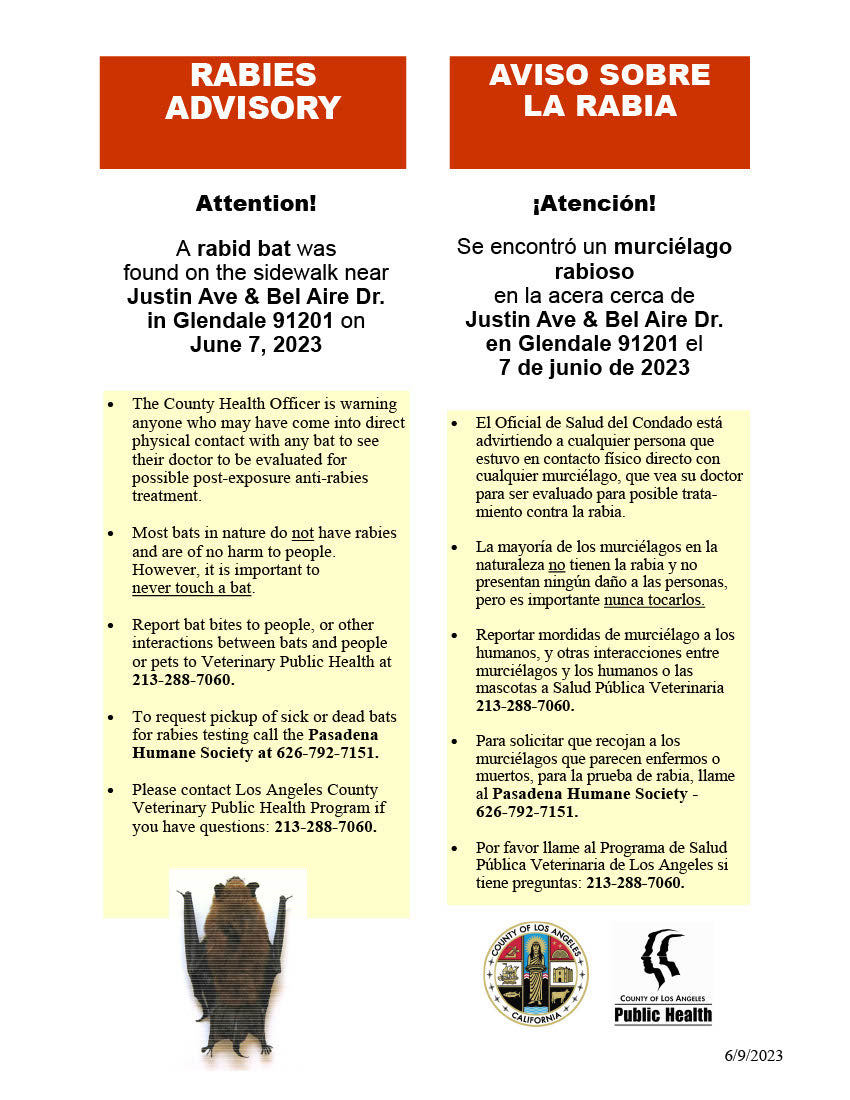 Rabies can be transferred between animals and people.
There is currently no effective treatment for rabies and as a Zoonotic disease, it can be transferred inter-species.
This disease has a high mortality rate and can be detrimental for pet owners who have not had their vaccines if their pet were to get bitten or to bite a person or another animal.
Take preventative measures now by taking your pet's vaccine rabies booster and/or Titers test. Keep you and your pets safe.
Book Appointment