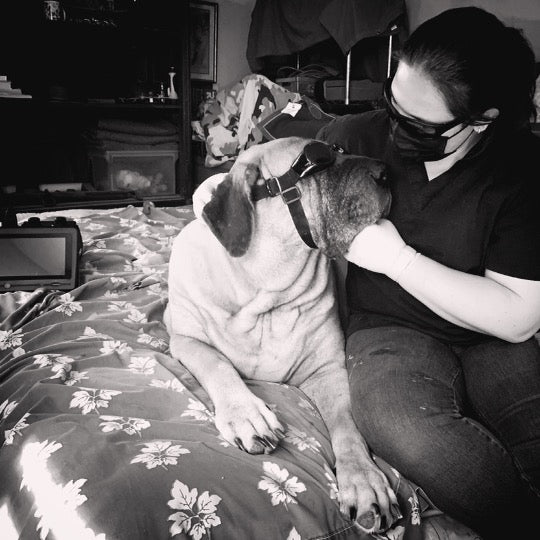 Non-invasive Laser Therapy for Pets
A non-invasive therapy that treats inflammation, pain, restores wounds & damaged tissues. This therapy is excellent for patients with acute or chronic injuries. 
PAC utilizes Class 4 Cold Laser, which provides a treatment technique called Photobiomodulation. The light that is emitted stimulates cellular activation in mitochondria and other receptors that result in pain relief, tissue regeneration and degradation of inflammatory markers. 
Therapy is offered to birds, small mammals, dogs, cats and horses.
Book Appointment
Treatable Injuries
Joint Disease/ Arthritis
Tendons/Ligaments Tears
Bone/ FracturesMuscle/ Soft tissue Pain
Enteritis Skin/ Wounds/ Infections
AbscessPeriodontal Pain
Swelling/ Hematoma
And More!